Let's give it up for former Arsenal goalkeeper Lukasz Fabianski for his latest achievement. The goalkeeper has been named Polish footballer of the year for the first time ever in his burgeoning career.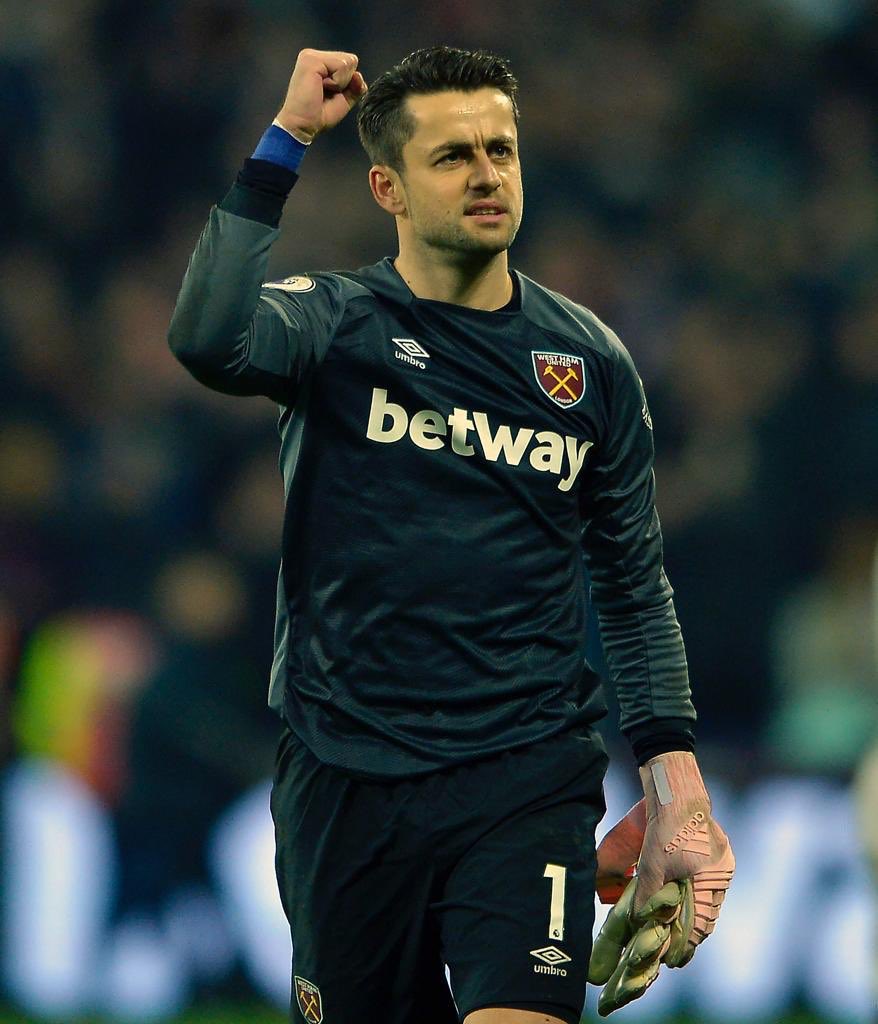 The West Ham goalie has just landed a very prestigious award in Poland, after receiving the PilkaNozna's Footballer of the Year award for being the best Polish football player of the year 2018.
For those who don't know, Pilza Nozna is a well-known weekly football magazine in Poland and it is also the oldest. The prestigious football magazine has picked Lukasz Fabianski as the best Polish player over the last 12 months.
Robert Lewandowski had won the award seven times in a row before Fabianski claimed it, winning his first in 2011.
Lewandowski will be happy to see a good friend of his win the award too; as Fabianski finally ended the Bayern Munich forward's dominance in the country.
If you ask me, I think the goalkeeper is fully deserving of the accolade following a very spectacular year which saw him produce stellar performances for Swansea City and West Ham United in the Premier League, represent his home country Poland at the 2018 FIFA World Cup in Russia.
The Poland goalkeeper also led his country to the 2018 UEFA Nations' League, producing a couple of good saves in the tournament.
The former Gunner signed for the Hammers from Swansea City in the summer and have been brilliant for the West London outfit this season, featuring in all 24 league games so far.
West Ham supporters have lauded the Poland international for his performances this season, as he has been a bright spark in what has been a relatively poor term for the West Londoners.
Next up for the Hammers is a Premier League home game against Liverpool on February 4.
Tags: Gunner, ilza Nozna, Lukasz Fabianski