After finding out that he would lack game time at Napoli Arkadiusz Milik sealed his move to French side Olympique Marseille back in the January transfer window in a bid to revive his career and make it to the Polish national team. Poland are currently preparing for the forthcoming 2021 European Championship and Poland head coach had already informed Milik that if he continued to spend more time on the bench, he won't have a place in the squad.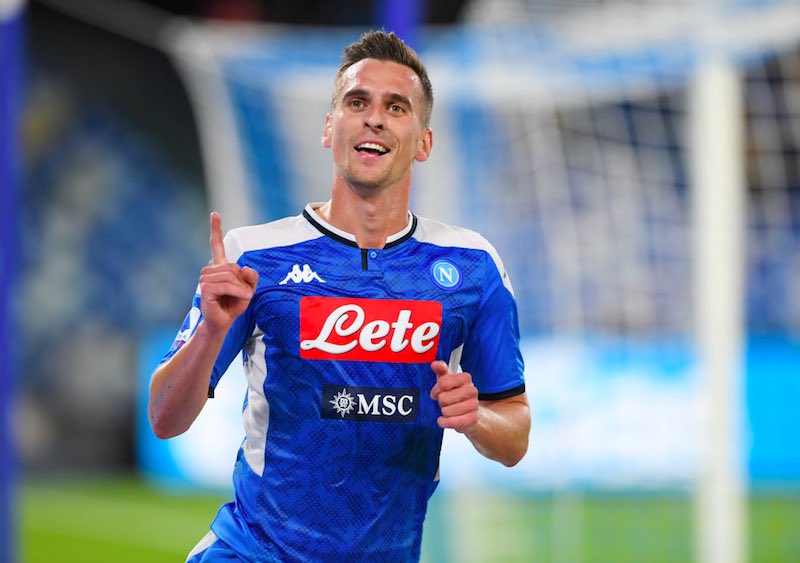 However, after leaving Serie A only last month, he has been linked with a sensational return to the league, with Napoli's rivals Juventus and AS Roma lurking around to snap him up. Both clubs have been linked with a summer move for the player they have both been courting since last summer before his exit from Naples. Milik's current contract has a release clause of €12 million according to Gianluca Di Mario, and the fee is said to not be a problem for either club interested in him.
Napoli president Aurelio De Laurentiis tried his best to ensure that Milik's contract did not contain a clause that would allow him to join their rivals, but his plan was unsuccessful. With the current situation, any club from any league is capable of activating the clause, including Napoli's bitter rivals.
Milik's contract at Marseille is not a long-term one as the French club do not have the chance to sign him on a permanent deal at the end of his loan period. The player moving to either Juventus or AS Roma may anger Napoli's fans but with the midfielder looking to get into the Poland team ahead of the Euros, he may not mind taking the risk as he is understood to fancy his likely participation at the Euros than what Napoli fans would think.
Tags: Napoli Arkadiusz Milik